ECS Agricultural Vector
From TTWiki
Jump to navigation
Jump to search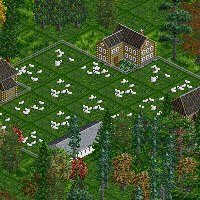 General characteristics
The GRFID is 4D656F97. The vector provides a couple of cargoes and industries, designed to supply towns with food (also one industry to supply towns with goods). Raw material industries supply the processing industries with material for producing food. Materials from other vectors are used as production boosting elements. Glass and dyes are used as a must material. If cargoes from other vectors are not defined, requirements are ignored.
Parameters
| Number | Meaning |
| --- | --- |
| 0 | General behaviour change (Description) |
Industries
Cargoes
Cargoes list
Default cargoes
Livestock (ID 04) has the weight multiplied by four about default and defined equal to 750 Kg per item.
Food (ID 0B)
Fruit (ID 0D)
New cargoes
Cereals (ID 06) unites grain, wheat and maize
Fish (ID 0E)
Wool (ID 0F) has a weight of 250 Kg per bale.
Fertilizer (ID 15)
Oil seeds (ID 16)
Fibre crops (ID 1D)
Cargoes payment
Payment for delivering 10 units (or 10 000 litres) of cargo a distance of 20 squares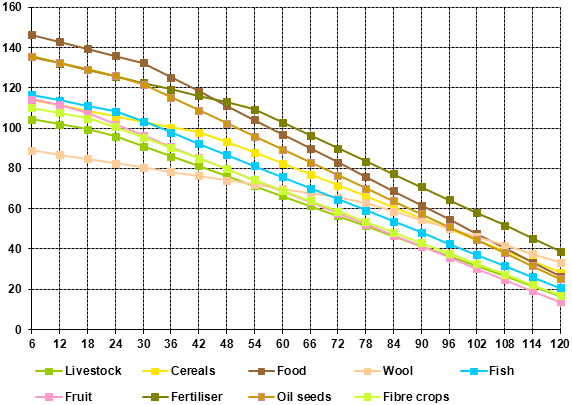 Cargo chains

Note: Cargo chains schema is valid for both 1.1.2 and 1.2.0 versions.